The Order of the Most Holy Savior of Saint Bridget is present in Europe, Asia, Middle East, North America, Central America and Cuba.
The fitting synthesis of active and contemplative life, based on the meditation of the Word of God, on the apostolate and religious formation, and on a profound Christocentric spirit, having Christ as the fulcrum of ecclesial life with the consequent emphasis on the importance of the Eucharist, has permitted an equilibrium which was the characteristic feature of the very first communities, well before Vatican II.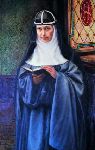 The heirs of the spiritual guidance of Saint Maria Elizabeth Hesselblad, interpreting the thought and the spirit of their Foundress, have intensified the missionary and ecumenical spirit.
Servant of God, Mother M. Richard
Beauchamp Hambrough
(Abb.Gen.:1958-1964)

Mother M. Hilaria Laubenberger
(Abb.Gen.: 1964-1979)


Mother M. Tekla Famiglietti
(Abb.Gen.: 1979-2016)
Under the leadership of the Abbess General, Mother Tekla Famiglietti, from 1979 to 2016, the sense of religious life has been strongly consolidated and developed through a deep search for perfection in the practice of the Evangelical Counsels, as called for in the religious state. In an environment of trust and cooperation amongst the various components of the Order and with a great spirit of faith, the atmosphere of fraternal charity, formation, contemplation and conviction for the growth of the Order was intensified, which since 2016 has been governed by the current Abbess General, Mother M. Fabia Kattakayam.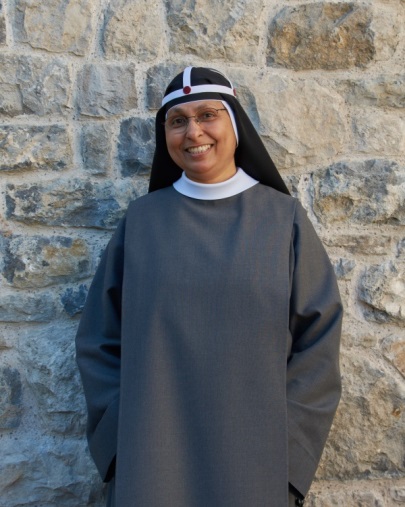 The Order Of the Most Holy Savior of Saint Bridget is present in Europe:
Sweden: Djursholm, Falun
Norway: Trondheim
Finland: Turku
Denmark: Maribo
Estonia: Tallinn
Poland: Czestochowa, Danzica
Germany: Brema
Holland: Weert (Olanda)
England: Iver Heath, Birmingham; Wales: Holywell
Switzerland: Lugano
Italy: Rome Piazza Farnese, Rome Via delle Isole, Roma Olgiata, Farfa Sabina, Assisi, Naples-Camaldoli
In Middle East:
Palestin: Bethlehem
Israel: Jerusalem
In Asia:
India: Marikunnu, Bangalore, Kalamassery, Pallavaram, Mysore, Nantoor, Trivandrum, Puttur, Sipcot, Goa, Chikmagalur, Kurnool, Belgaum, Mumbai, Kannur, Amachal, Visakhapatnam e Sabbavaram (Andhra Pradesh), New Delhi, Bhagalpur, Kabirpur e Poomala-Wayanad.
Philippines: Tagaytay, Montevista
Indonesia: Bali, Maumere
United States of America:
Central America:
Mexico: Tacambaro, Città del Messico, La Paz (B.C.S.), Colima, Guadalajara
Cuba: L'Avana e Pinar del Rio